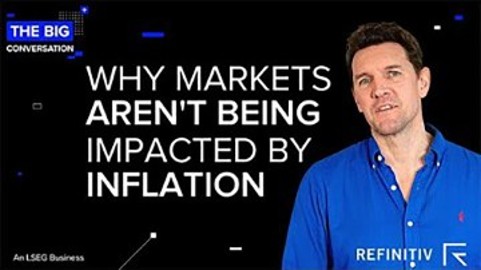 Description
The Big Conversation | Aired: 2021-06-16 This week Real Vision's Roger Hirst uses Refinitiv's best-in-class data to review the two conundrums at the heart of the inflation debate: lower yields and low levels of employment despite huge demand for jobs. CPI data made a new multi-decade high and yet bond yields rolled over. Is the demand for jobs reflecting a lack of suitable employees or is it an opportunistic attempt to hire labor at a low cost? In this week's Chatter, Catherine Yoshimoto - Director, Product Management – FTSE Russell (an LSEG business) runs through one of the major liquidity events for the market, the reconstitution of the FTSE Russell indices such as the Russell 1000 and 2000.
Speakers
Roger Hirst, Independent Macro Analyst, Co-Head of Content, Real Vision Group
Register with OETV to enjoy this content
This one time registration will open up a whole world of valuable video content from OpenExchange.tv and its network partners.
By clicking "View Content" you agree to the privacy policy