Long-Term Momentum Divergence, 7-Year Cycle Sabbatical, Healthcare Sector Rotation, & Top Trade Ideas; Constellation & Thor | Alpha Insights Weekly Playbook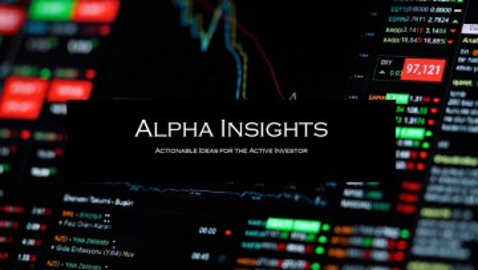 Description
Is Long-term momentum diverging? Is the 7-year cycle on a path towards a sabbatical and what does a bullish trend analysis mean for investor sentiment? These questions, along with Jeff's top trade ideas; STZ (Constellation) and THO (Thor) are on tap for this week's year-end publication of Alpha Insights Weekly Playbook.
Charts:
(2:29) Long-term Momentum Diverging
(4:45) Is the 7-Year Cycle on Sabbatical?
(7:53) Trend Analysis: Still Bullish
(9:58) Preferred Elliott Wave Count
(11:47) Alternative Elliott Wave Count
(12:51) S&P 500 Internals
(14:57) Investor Sentiment
(17:33) Sector Leadership
(18:26) Top Trade Ideas
(18:36) Constellation (STZ)
(19:16) Thor (THO)
Speakers
Mehdi Sunderji, Director, OETV

Jeffrey Huge, Alpha Insights,
Register with OETV to enjoy this content
This one time registration will open up a whole world of valuable video content from OpenExchange.tv and its network partners.
By clicking "View Content" you agree to the privacy policy