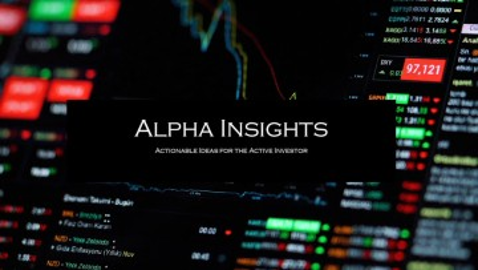 Description
Alpha Insights, Jeffrey W. Huge is back with his in-depth December Review and Outlook. Jeff offers his keen insight on the following themes; Strategic Risk Allocation, Cycle Composites, Technicals, US Large/Small Cap, Volatility, Market Participation, Bitcoin, Sector Rotations into Tech, along with his Top Trade Ideas WW Grainger (Bullish GWW) and Pinduoduo (Bearish PDD).
Charts:
(2:11) Strategic Risk Allocation
(3:16) 2021 Cycle Composite: Volatility
(6:37) Elliott Wave Analysis
(8:35) US S&P Large Cap 500 / Small Cap 600 Index
(10:35) Global Asset Class Leadership
(12:15) Market Participation Collapse
(13:43) Advance - Decline Line: Breakdown
(14:28) S&P 500 Internals: Remain Weak
(15:44) Investor Sentiment: Optimistic
(16:44) Volatility: VIX Rising
(18:03) Growth and Earnings: Estimates Peaking
(19:56) Economic Cycle Model: Peaking?
(21:45) Sector Rotation
(22:00) US Cap Weight Sector Leadership
(22:31) Technology Stock Rotation
(24:25) MSCI Foreign Market Leadership
(25:40) Macro Asset Leadership
(27:35) Bullish on WW Grainger (GWW)
(28:28) Bearish on Pinduoduo ADR (PDD)
Speakers
Mehdi Sunderji, Director, OETV

Jeffrey Huge, Alpha Insights,
Register with OETV to enjoy this content
This one time registration will open up a whole world of valuable video content from OpenExchange.tv and its network partners.
By clicking "View Content" you agree to the privacy policy